Honda ATV's are built better to last longer which is why you'll see so many products still hard at work after many years.
Supported with the longest and most comprehensive warranties in the industry, you are guaranteed peace of mind no matter how hard your Honda ATV is used.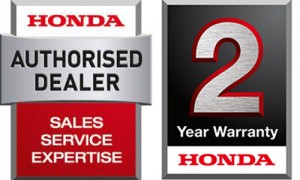 Commitment to quality
Colwyn Bay ATV have followed an extensive training programme and attend regular refresher courses, which is why you can rely on our advice and product knowledge to help choose what's right for you. We have access to reliable 24 hour parts delivery and we've been fully trained to carry out professional, cost effective servicing.